WAKANDA FOREVER!
Update 3/10/18: Black Panther has officially crossed the $1 billion mark entering it into the enters the top 30 highest grossing films of all-time
NO SPOILERS YET
$242 million domestically and $427 million globally[1] . These are the numbers Black Panther brought in over this four-day holiday weekend, with $201.8 million of that being Friday-Sunday sales alone. This makes it the fifth-highest three-day opening weekend of all time, behind only a couple of Star Wars films, Jurassic World, and The Avengers.  Within the superhero genre it ranks even higher in opening records, second behind The Avengers, first for a film with a standalone character, and first for a February opening ever[2]. It's even beat out The Wizard of Oz as the best movie ever on Rotten Tomatoes[3].
This is literally only the beginning for Black Panther. I know many people, myself included, who have been planning to see this [Black Panther] since our first sighting of the superhero in Captain America: Civil War.
Now, I am pretty much always excited for a Marvel film, minus a couple that I won't name (google the blockbuster fails). Had this one failed, I might have slipped into a deeply saddened state for the weekend revolved around a plethora of ice cream and comfort food. Why is this film so different and so important? In case you missed it, one reason is because this script is an anthology of lines stating…
Part One: The Historical and Social Message
That's right. It's THE blackest film Marvel has released based off the Marvel Comics' first black superhero character, who in turn got his own comic series in 1977, though he first appeared in 1966. It's shameful that was a black woman, it took my mother's teaching and sufficient time at Spelman, my alma mater, to learn the richness of heritage that runs through my ancestral blood line. Throughout childhood, I was blessed to have a mother who instilled the value of 'my black is beautiful' in me. She had me reading books on historic black people and inventors, outside of the popular Rosa Parks and MLK Jr, which were the only black people my public school taught me. Spelman taught me more of my rich history from the continent of Africa and the diaspora (my Spelman sisters know exactly what I'm referring to here).
The film kept within the lines of tradition and was bold in political and social themes. Adilifu Nama elaborated on this in a short interview here so I won't go in depth.  In today's times divisive speech and antics are more common place [to be read as boldly thrown in our faces] with talk of politics, religion, and race in almost every conversation you have.  Black and brown people are dying and being arrested at alarming rates as compared to our lighter-complexion and fair-skinned neighbors (aka colonizers as Shuri stated).  Building the wall and making America great again are hot button phrases of today, yet I still have been asked more times than I can count why people are so excited about this film. "It's just a movie" I've heard and read from multiple people. This is not 'just a movie' as some like to think.
This film is a statement for every little black and brown boy and girl across the world to be black and be proud. For that little girl in the classroom being picked on for her darker complexion. For the little boy being told he, or a family member, is going to be shipped back to his country. For the teenager who is being told she's not pretty enough to be what she wants to be. For the grown woman sitting at home crying her eyes out every night because she feels worthless. This is for all of them and more. This film says black is beautiful. It says being a woman is powerful and impactful. It says you can watch a film, be inspired by it, and then 2 years later star in a film just like it (as Lupita N'yongo did). This film says we are all one and should treat each other as such. This film gives not just Black people but people of African descent and women overall a spotlight on screen.
| | | |
| --- | --- | --- |
| Cast Member | Role | Heritage |
| Lupita N'yongo | Nakia | Born in Mexico City and raised in Kenya |
| Danai Jekesai Gurira | Okoye | Born in Grinnell, Iowa to parents from Zimbabwe. When she was 5, the family moved back to Zimbabwe |
| Daniel Kaluuya | W'Kabi | Ugandan (Born in London) |
| Florence Kasumba | Ayo | Ugandan |
| Letitia Wright | Shuri | Guyanese |
| John Kani | T'Chaka | South African |
| Atandwa Kani (yes this is John's real son) | T'Chaka (younger) | South African |
Now name another film to feature so many people of African descent…I'll wait…
While you're thinking watch the below interview with N'yongo and Gurira on The View (N'yongo speaks on how it feels to have such an African inspired film at 2:43)
This film highlighted so many (beautiful) black women and I'm including the army (Dora Milaje) that served Wakanda. Granted Wonder Woman was beautifully done by DC Comics and highlighted great women though not too many of color unfortunately. My point is that Hollywood has been having a light shone on it for lack of black characters (#OscarsSoWhite) and non-equity in pay for women and even lower for women of color. Jessica Chastain had to basically package herself and Octavia Spencer together to get Spencer five times her asking pay for their upcoming film. Yes, you read that correctly, FIVE TIMES[4]! The point is this film highlights those normally fighting for starring roles (or opportunities period), equal pay, serves as an example to black and brown people everywhere of our greatness and sends a message to all races that if we could work in more harmonious terms, share resources, and build bridges we can break barriers and create a more advanced society in multiple ways.
Now on for the technical and spec opinion piece of this review.
SPOILERS AHEAD!!! 
SPOILERS AHEAD!!!
Part Two: The Film as an Art Form
Dislikes:
I really wish the film would've had a better introduction, to let us know that it was actually beginning. Maybe it was just the few times that I've seen it, but there really was no warning.  The film went from the previews to N'Jobu telling the story of Wakandato a young N'Jadaka (Killmonger). When we finally realized it was the actual movie playing half the theater had to shush everyone. I also thought that some of the CGI underdone, for instance the falling scene between T'Challa and Killmonger in the train shaft, but it was superb in other areas, the facial transformations into the panther and leopard suits for example.  My last gripe, they killed off some really good villains, Klaue and Killmonger. I REALLY wanted Killmonger to return in the next film.  Klaue is just comical but I also would have liked to have seen his vibranium arm more in future films. This third gripe, however, is only a minor one as who knows what will happen in the next films. Nick Fury seems to not ever die so maybe we'll see them again.
Likes:
EVERYTHING ELSE! I loved the audience in my theater to the white wolf post-credit scene. If you have no idea what I'm referring to then you didn't stay after the credits and have probably not seen a lot of Marvel films. It's fine, keep reading.
The script was well paced, if not a touch slow for those of us who have seen all the Marvel films. Job well done though in not making it agonizing yet informative (especially for those that didn't see Captain America: Civil War, which I still recommend you seeing even if you've already seen Black Panther).
The writers, Ryan Coogler (also the director) and Joe Robert Cole, did a great job with accuracy and pulling from the comic book series for the script. They snuck in references to other films ("Great, another white boy to fix") and historical references like "Bury me in the ocean with my ancestors who jumped from ships because they knew death was better than bondage." I mean, goodness, I clapped and almost stood at that Killmonger line. Oakland had a couple of reference cameos and lines such as "Can you believe that? A kid from Oakland running around believing in fairytales!" Coogler is from Oakland and has spoken publicly on what the Black Panther comics and being responsible for the film meant to him. Winston Duke was hilarious as M'Baku and I'm stealing his delivery of "are you done." Shuri's "colonizer" term has been inducted into my everyday terminology and I shall not give it up! Speaking of Shuri…
I LOVE HER! I love everything about her. I love that she respected traditions while still being the millennial sister to T'Challa that she was. I wouldn't have wanted to wear the corset either if I were her. I love the fact that she was a young genius in technology and had developed so many things within Wakanda. I felt I was looking at the possibilities of what some of the STEM graduate sisters across the world could do if they lived in Wakanda. Breakout Letitia Wright did an amazing job in this role.

Nakia and Okoye… I don't have enough time to sing their praises. These two women were cast perfectly in Lupita N'yongo and Danai Gurira. N'yongo and Gurira were both independently the perfect balance of feisty, strong, determined, and beautifully dangerous. In the scene between Okoye, T'Challa, and Ross before Klaue's interrogation, when Okoye threatened Ross without him knowing it and then responded sarcastically to him in English, the audience in my theater laughed and then clapped! Let's of course not forget Nakia was basically responsible for bringing back T'Challa. Without her getting Ramonda (T'Challa's mom), Shuri and Ross out of there, stealing a heart herb, and pushing forward to M'Baku, they wouldn't have even known T'Challa was alive and who knows what M'Baku would have chosen to do. I'm not surprised there will be no union between T'Challa and Storm (yes from X-Men) as there was in the comics as their comic union was short lived. I'm happy to have Nakia as my Queen in Wakanda. Yes, I said my Queen as I am professing I am a citizen of Wakanda!
Angela Bassett, I mean come on, she's Angela Bassett. I thought it was interested to see Ramondo go from her royal wardrobe to having plain clothing and beautiful locs representing her fall from the royal palace. Sealing in the fact that she was still a leader, she decided to be the first to kneel before M'Baku to gain his assistance. We see that went well!
W'Kabi…I say Daniel Kaluuya was still in the sunken place. I mean Judas much sir? He hinted that he was on the edge when speaking to T'Challa earlier in the movie when he said, "Let the refugees in and they bring their problems with them." What sir? W'Kabi pairs so well with Killmonger as they share the common thread of losing their parents and believing their way is the best way to use Wakandan resources. What is lost on W'Kabi though is that Killmonger's father is indirectly tied to his parents' death since they died in the attack on the vibranium that was stolen…by Klaue who got it from N'Jobu. I know it's a lot. Fortunately, he was stopped in his traitor tracks by his love. Okoye stopped the rhino in his tracks in the final fight scene and brought him to his knees ending his tribe's fighting Killmonger's battle. Nothing like a Black woman to bring their man out of the sunken place.
T'Challa. To see his transformation from the Black Panther to feeling and representing a true king was remarkable. Being a King, or a leader in any sense, is not just about having power or ruling. T'Challa learned of his father's mistakes, owned them, took responsibility for them, and then decided to be better than that. He even took on the challenge and fell at Killmonger's hands. He changed the way Wakanda would interact with the United Nations. He then pushed the message of ownership by purchasing the very building his uncle was killed in along with the surrounding buildings and repurposed them. This delivered such a positive message to us all.  There are many empty and abandoned buildings all over, that could be used for countless purposes.  No, you may not have the pockets of an African King, I know I don't, but why not get a group of friends together and find a way to invest together?
I love the thoughtfulness and attention to detail in this film from contrasting colors to the score. The difference in the contrast of colors between T'Challa's first visit to the ancestral plane and his second visit is amazing. The first visit had darker hues with dawn just barely breaking through representing the mourning of the loss of his father and king but the rising of a new one in himself. The second visit however, there are stark hues behind T'Chaka while the colors behind T'Challa are more of a sunrise hue, contrasting the two kings and their methods and thoughts of what's to come.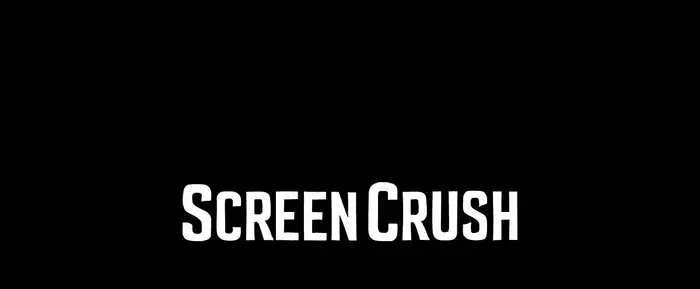 The score follows each character with their own background. Every time we entered Shuri's lab we got a sound of young and upbeat tribal drums with a hip-hop undertone. T'Challa had tribal drums with African beats while Killmonger had a somewhat maniacal hip-hop beat with no drums until his death symbolizing his acceptance into the royal family post-mortem. I don't have enough words to dive into the richness of colors in wardrobe and costume design, the white paint on M'Baku and his tribe representing the white ape history of the tribe, the different tribal masks representing the various tribes, and the traditional dances and motions done throughout the film. I'm in love!
I could go on forever about this film as during my second viewing I took about 5 pages of notes, a great deal of which I have included here. I normally despise 3D films and actually bought my 3D tickets by mistake for my first viewing. My second was in standard allowing me to compare the two and in this instance, I could see the enhancement it brought to Black Panther. It was good in standard but it envelopes you in 3D. If you didn't see it in 3D I highly recommend you do. I'll end with this, there are a lot of hidden messages, meanings, and lessons woven throughout this work. Watch it, watch it, and watch it again!
"The wise build bridges while fools build barriers." – T'Challa
Links to check out:
More Attention to Detail
https://blavity.com/7-observations-about-black-panther-scenes-you-may-have-missed
Easter Eggs
https://editorial.rottentomatoes.com/article/black-panther-easter-eggs-fun-facts/ https://www.inverse.com/article/41356-black-panther-easter-eggs-marvel-references
Resources
[1] https://www.vanityfair.com/hollywood/2018/02/black-panther-box-office-domestic-worldwide
[2] http://www.11alive.com/mobile/article/news/entertainment-news/black-panther-shatters-box-office-records-with-opening-weekend-debut/85-520215459
[3] https://www.rottentomatoes.com/top/bestofrt/
[4] https://www.cnn.com/2018/01/26/entertainment/octavia-spencer-jessica-chastain-pay/index.html
Article originally posted on TiffanieLanelle.com