Jimmy John's in Woodstock, Georgia, fires four employees after a video surfaced of the workers playing with a noose made of bread dough.
What We Know:
The video was first posted to Snapchat with the Fourth of July filter ("Happy 4th of July") on the bottom. It then got posted to Facebook and Instagram, adding fuel to the ongoing anti-racism conversation in the United States, especially in Georgia. Many people of color decided not to celebrate the Fourth of July this year because it is a day to celebrate freedom, which people of color do not have.
The workers jokingly made a noose out of bread dough then put it on one of their necks. They continued to walk around with it, mocking the lynching of African Americans. The video received over 52K views on Twitter alone.
The corporate office of Jimmy John's was notified, and they commented on the situation: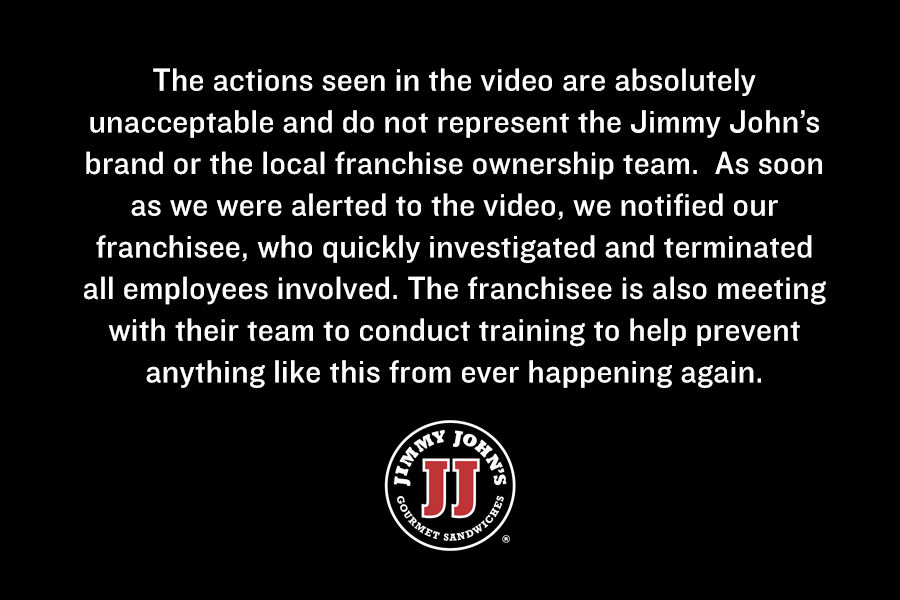 Jimmy John's commented on the video posted to Twitter and said: "We have zero tolerance for racism or discrimination in any form. The franchisee has taken immediate action, and the employees have been terminated. The actions seen in this video are completely unacceptable and do not represent the Jimmy John's brand."
"Are you proud to have these individuals as your staff…?" tweeted one customer. "This is disturbing and not funny in the slightest."
Jimmy John's corporate offices headlined their Facebook page with a pinned post disapproving of the actions.